Dating sites are flocked by people who are looking for relationships— serious or casual—and then there are those who are looking for people whom they can share mutual benefits with; a feat that dating sites like Seeking Arrangement are trying to provide to their members.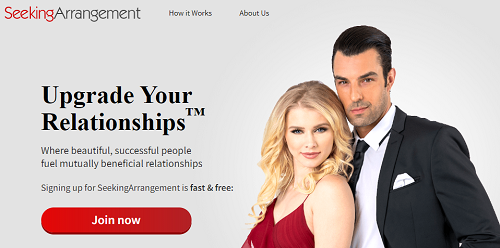 It provides online dating services for people who are looking for a sugarbaby-sugardaddy relationship. Because of its nature, the interactions on the site are highly-regulated by the administrators.
The site mainly targets "successful men" and "attractive women" to provide mutual benefits to each other. It encourages members to be direct to the point in their profiles and stop wasting time. It allows people to immediately define what they need and wants in a relationship.
The site's members are thoroughly spread out across continents, but a huge chunk of the population come from the United States. There are also huge memberships coming from the countries of the United Kingdom, Canada, Australia, Brazil, France, and Mexico.
There is an almost equal distribution of gender with men taking up only 53 percent of the population, leaving women to make up the remaining 47 percent.
The well-balanced gender population is helpful statistics-wise in making shorter the amount of time spent in looking for a partner.
Sign Up Process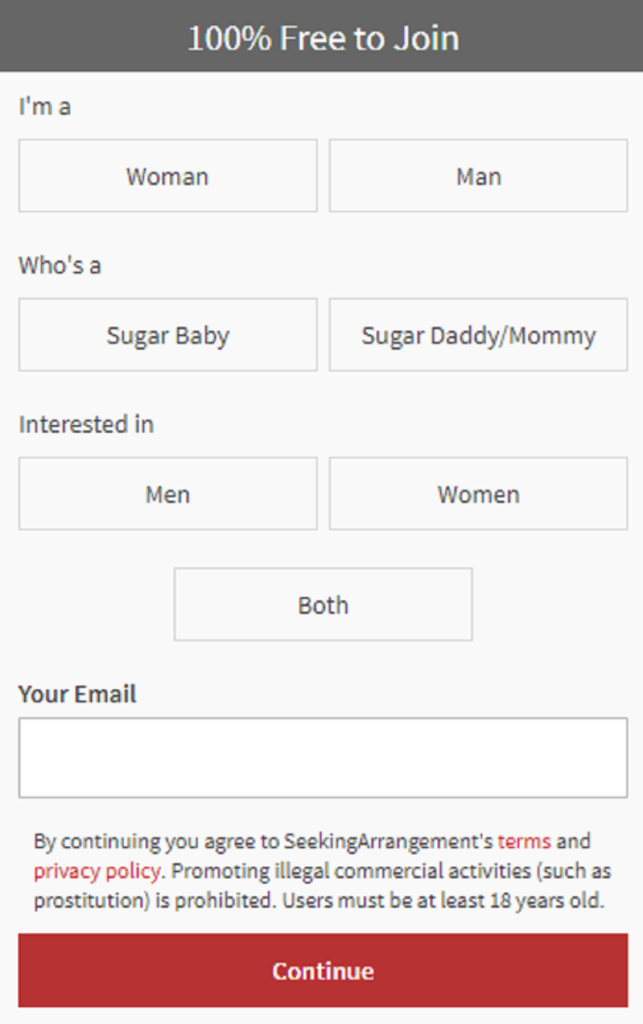 ---
Create an account as either a Sugar Baby or Sugar Daddy
You can sign up using your Facebook account
Signing up using a college email address has perks
Registration can be done in a couple of minutes
Sugar babies will be asked how much they expect a daddy to spend on them
---
What's different about the Seeking Arrangement registration is that you can either create an account as a sugar baby or a sugar daddy.
Of course, the personal information sheet required for either account is different. For instance, sugar babies are asked mostly about their expectations from their sugar daddy in terms of financial benefits. On the flip side, sugar daddies will be asked about their financial capacity and their standards of a suitable sugar baby.
No matter which account you make, you will be subject to a background check from a third-party company called "Optimum Screening." It claims that they do not get to access their members' personal information and such information are retained at the care of the third-party company.
Profile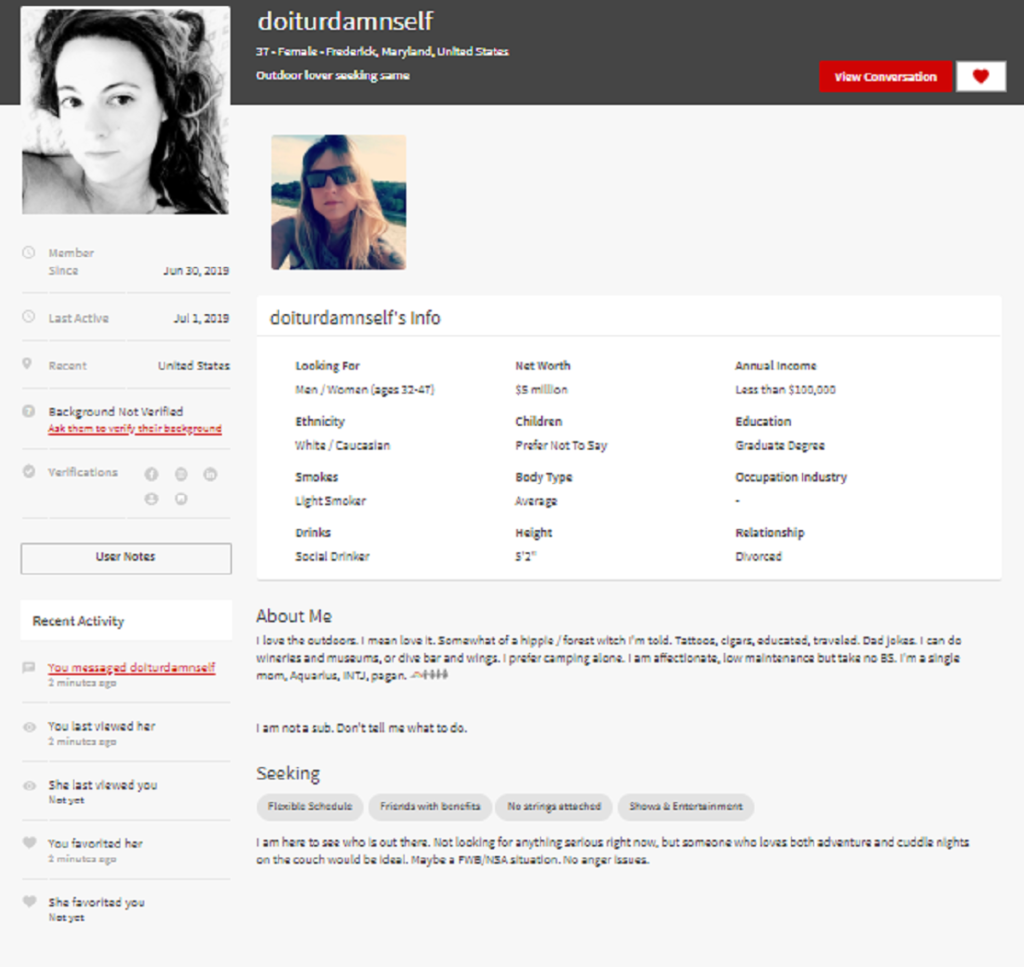 ---
Private galleries need permission to access
All photos need approval first before they appear on your profile
The owner of the pictures will be the one to grant permission to access
There are some unverified, fake-looking sugar baby profiles on the site
It is free to upload photos
---
Profiles at Seeking Arrangement are a good enough source of information to know whether you will hit it off or not. It will easily give you an overview of what a person or couple is looking for.
Just by looking at a profile, you will see information on their preferences, educational background, personal information, and physical attributes.
The profile also shows whether someone has undergone a background check or not.
These sections in the profile all lead to better matching experience because of the detailed information.
Contacting Functions
---
Invites to exclusive parties are for premium members only
Search tool has extensive functionality
You can search for members based on interests
Matches are based on location
Sending messages is free as long as the profile photo is approved
---
The communication features at Seeking Arrangement is easy and pretty straightforward.
For instance, if you want you to interact with other users, you can use the extensive search function that gives users so much freedom in customizing their desired results.
Here are other contacting features available on the site:
Let's Talk Sugar Blog
This blog discusses topics about the dynamics of sugar dating. You will find tips on how to stay safe most of all, or how to find
Diamond Membership dashboard features
Sugar daddies can get this VIP subscription when they completed two months of premium subscription in Seeking Arrangement. You will be featured on dashboards, get exclusive badges, and get 20x more responses from other members as promised by the site.
Seeking Arrangement Parties
Get invites to exclusive parties on Seeking Arrangement. Watch out for announcements on the site.
Costs
The Seeking Arrangement subscription is classified into two membership plans according to the duration of time. You can choose to be billed for either 30 days or 90 days.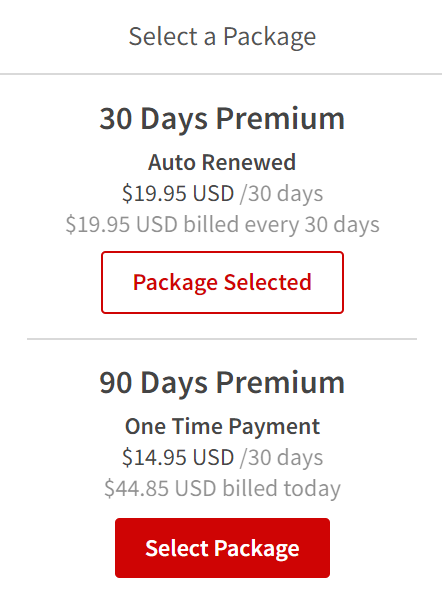 To pay for your purchase, you can either use your Mastercard or Visa Credit Card. The Google Play Store can also process the upgrade for you.
Membership is by default in the auto-renew settings. You can change it to manual if you wouldn't want to be charged automatically.
Sugar babies who register using their school email account (ends in .edu) will be upgraded for free.
App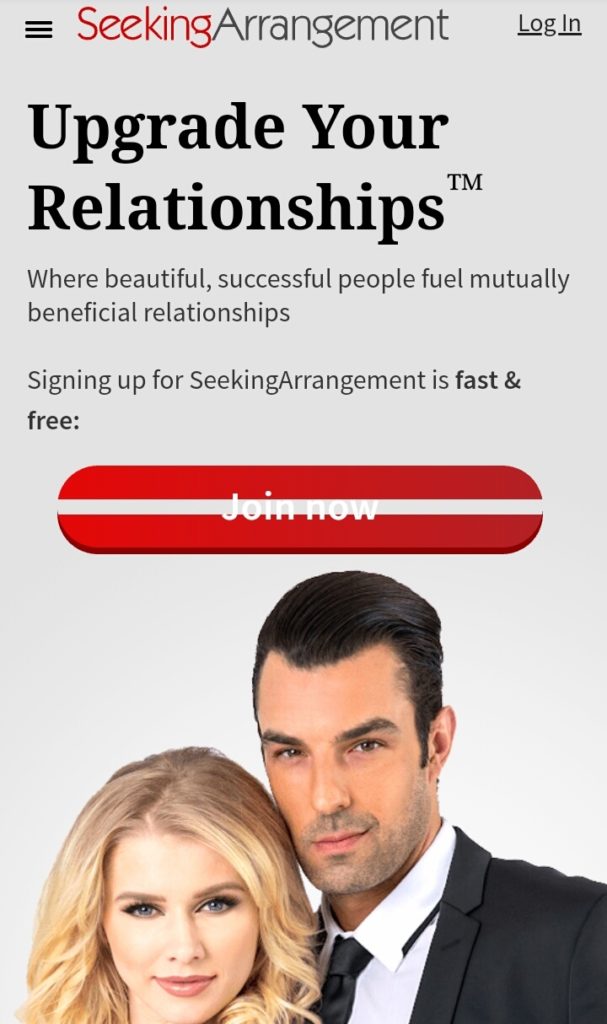 ---
Download the app for free
You may create an account using the app
The app is available for Android and iOS device users
A mobile version of the site is also available
Features are similar on the desktop and the app version
---
The mobility and compact design of the app make it a suitable choice for those who want to do sugar dating on the go.
The design is also very simple and easy on the eyes without cluttered icons and buttons.
The app uses your device's geo-tagged location to match you with members, and to provide you with better matches.
Experience Reports
I met someone during lunchtime. I knew him using this site. We immediately hit it off and had a fun time just hanging out.

Candy, 23, Student
I don't understand the concept of sugar dating before, but now that I do, I don't think I'll leave it for a while. It is so much fun seeing these girls.

Alexis, 25, Student
Conclusion
Seeking Arrangement is a fairly good dating site if you are looking to find like-minded sugar partners in a safe platform. The background checks done by its third-party partners make all the difference. Its strength lies in this unique service and for this reason, the site is viable for finding a real sugar baby or a sugar daddy partner. Are you ready to dive into the world of sugar dating? Sign up to Seeking Arrangement now!
Frequently Asked Questions
Facts
What is Seeking Arrangement?
It is a sugar dating site to let sugar babies and sugar daddies find a date on the site.
Is Seeking Arrangement legit?
It is a registered online dating service company that operates around the world.
Does Seeking Arrangement have an app?
Yes. You can download its app on GooglePlay for free.
How can I contact Seeking Arrangement?
You may contact Seeking Arrangement on the "Contact Us" page on their site. You may also email [email protected]
How do I reach Seeking Arrangement by mail?
If you would like to contact them by postal mail:
3250 Pepper Lane, Las Vegas, NV 89120
What is the email address of Seeking Arrangement?
The email address of Seeking Arrangement is [email protected]
Who owns Seeking Arrangement?
The site was created by San Francisco native, Brandon Wade.
Usability
How to delete Seeking Arrangement account?
Access the settings page of your account on the drop-down located on your profile picture. Click "Deactivate or Delete Account" link to delete your account.
How to set up a Seeking Arrangement account?
You can create an account on the site homepage or by installing the app.
How does Seeking Arrangement work?
The site is an online dating service provider that matches sugar daddies and sugar babies.
Cost
Is Seeking Arrangement free?
The site has a combination of free and paid services available to its members.
Security
Is Seeking Arrangement safe?
It conducts background checks to all its members for safety.
Is Seeking Arrangement illegal?
It is a registered company in the United States.
Is Seeking Arrangement legal?
Yes. The services it provides abide by the laws of the countries where it operates.
What is the Seeking Arrangement background check for?
The background check is to ensure the identities of the members.