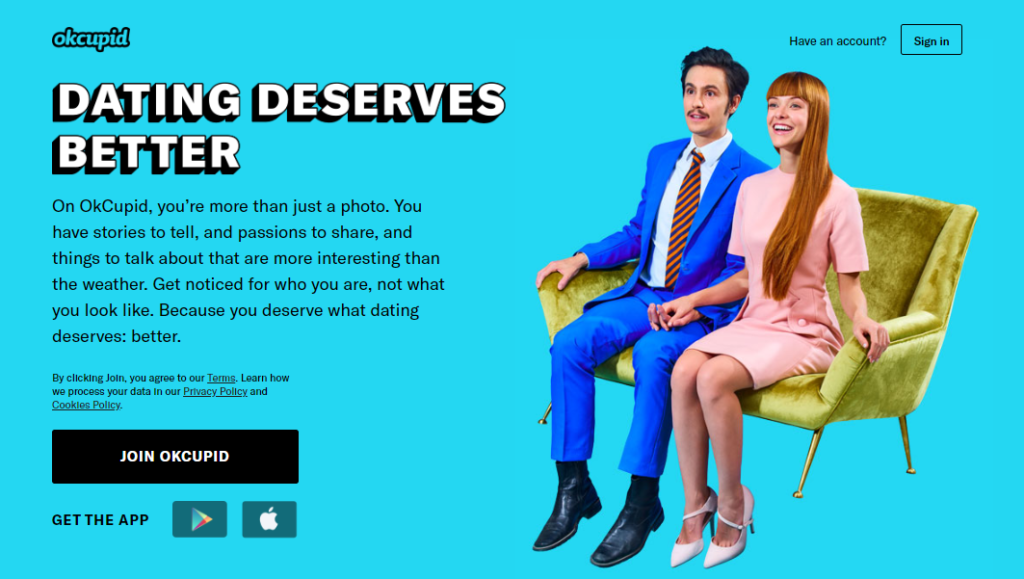 OkCupid is a dating site developed by Humor Rainbow in 2004. It was generally a hookup site until it was bought and improved by the Match Group in 2011.
Since then, the number of members multiplied and has now reached more than ten million worldwide.
Most of the members are male, but female members still remain visible on the site despite what the data shows. The site is also open to all members of the LBTQ+ community. It is one factor that adds up to its popularity as a casual dating site.
However, the users are not as engaging as you can expect them to be when it comes to communicating, as observed during the testing. This can be because of the need to have a match before you can send messages to other members. You can opt to send an intro instead, but unless the other user replies, you cannot send anything more to them.
Read more below and learn more about OkCupid before you decide to sign-up, or not.
Sign Up Process
Registration is easy for OkCupid. All the information you need is just basic, and the verification process is not very strict.
To sign-up, you may click on the "JOIN OKCUPID" button on the homepage. It will then redirect you to the next page requiring you to submit your email address, desired password, and a Recaptcha verification.
The next step is for the basic information about yourself, such as your first name, gender, birthday (which will be visible to other members), country, and your zip code.
Then, you will be asked to describe the person you would like to meet by choosing the kinds of connections you are looking for, the gender of that person, and his/her age range.
Upload at least one 400px by 400px wholesome photo of yourself to help your matches visualize what you look like.
Then, you have to answer 15 questions about yourself and your future match. This part will help the site find the most suitable members for you.
Lastly, you will have to verify your phone number by entering the code that they have sent to you. Upon verification, you will be redirected to your OkCupid Profile.
OkCupid Profile
Members' profile pages in OkCupid are mostly detailed. Since it is required to have at least one photo to finish your registration, you wouldn't find a profile without it.
During testing, it was observed that the members uploaded pretty decent photos with their faces being focused on.
A complete profile page will have the following information:
Self-summary, current goal or aspirations, talent, traits, needs, hobbies, moments, secrets, dating, all the basic information you've entered for registration.
Note that aside from a narrative, you can include a photo for every field to make your profile look more interesting.
You may also see your compatibility with a member once you visit hs or her profile. Your matching percentage is based on the number of questions you both have agreed on and disagreed on.
Messaging and Other Features
Messages
Sending messages in OkCupid is free; however, you need to like the member's profile first.
The "Message" icon will replace the "Like" icon after clicking it. You can only send one message to that member.
To continue sending messages, the user needs to reply to your intro message first. So be sure to make it appealing before clicking send.
Double Take
This feature allows you to browse members who match you. You have the option to "Pass" or "Like" the profiles. If you click "Pass," another member will be shown to you.
Liking profiles is limited for free members. AList members can like as many profiles as they can.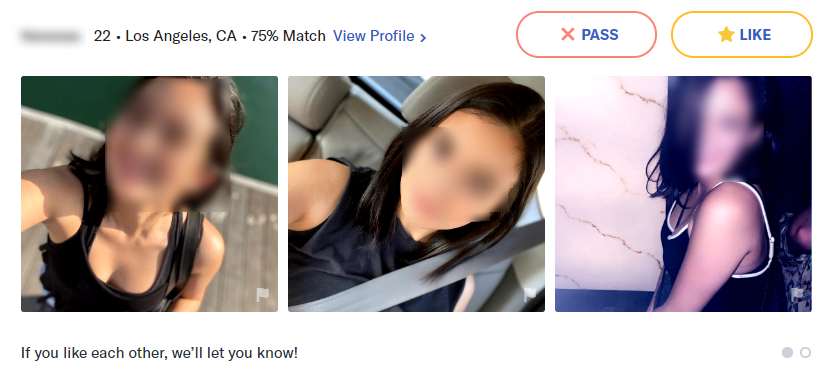 Search
You can also manually search for members based on the criteria that you set. Adjust it by the looks, background, availability, vices, questions answered during the registration, interests, and a lot more.
Incognito
This feature allows you to keep using your account and view other profiles without appearing to match list or search results. It is not included in premium membership packages.
Discover
You will find members who are categorized by their interests, which matches your interests too. Another category is the top match for you, where you can find the members with the highest match percentage to you.
Cost
OKCupid offers two premium types, namely the: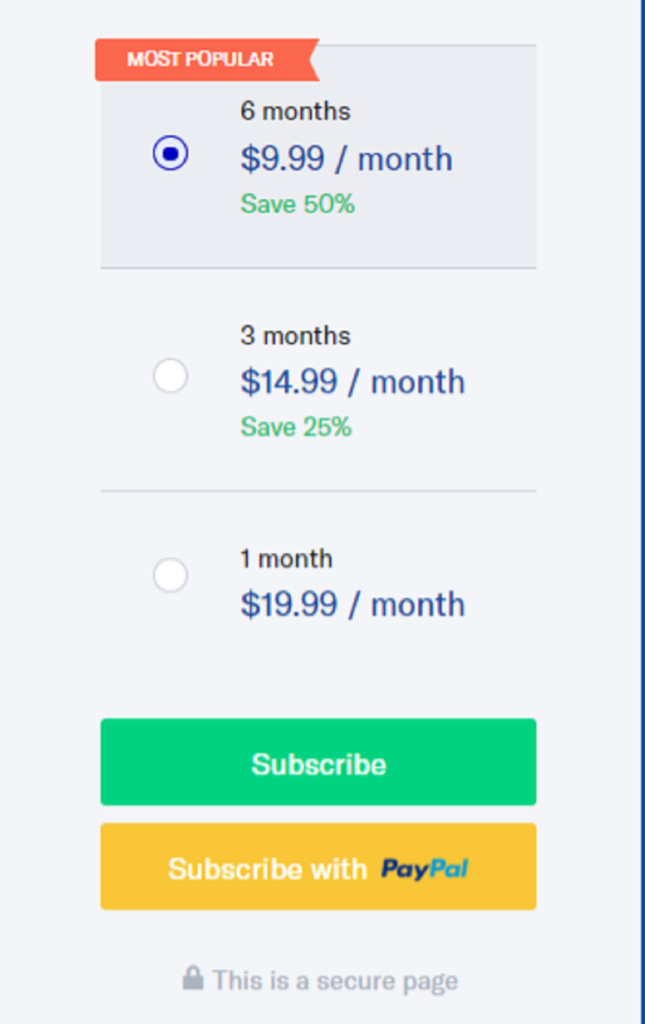 A-List Basic
Hailed the most popular choice, the A-List Basic is for beginners or daters who are looking for a cheaper subscription.
1 month: USD 19.99
3 months: USD 44.97 or USD 14.99/month (save 25%)
6 months: USD 59.94 or USD 9.99/month (save 50%)
Even if it's the cheaper of the two, A-List Basic subscribers can still up their A-game.
With this package, you can enjoy the following features:
See the members who like your profile.
View all intros sent to you at once.
Use the dating site's advanced search filters.
Send unlimited likes to all the members who caught your eye.
See when other members have read your messages.
Enjoy ad-free browsing.
A-List Premium
The A-List Premium subscription is the pricier of the two.
Choose among the three options that best suit your pockets:
1 month: USD 34.99
3 months: USD 89.97 or USD 29.99/month (save 25%)
6 months: USD 149.94 or USD 24.99/month (save 50%)
Of course, shedding extra bucks means extra features for you. With the A-List Premium, you get access to the following functions:
Get a daily boost worth $60.00.
Match with the most attractive members on the site, and be included on that list too.
View the members' answers with the public questions.
Enjoy all the features of a basic member.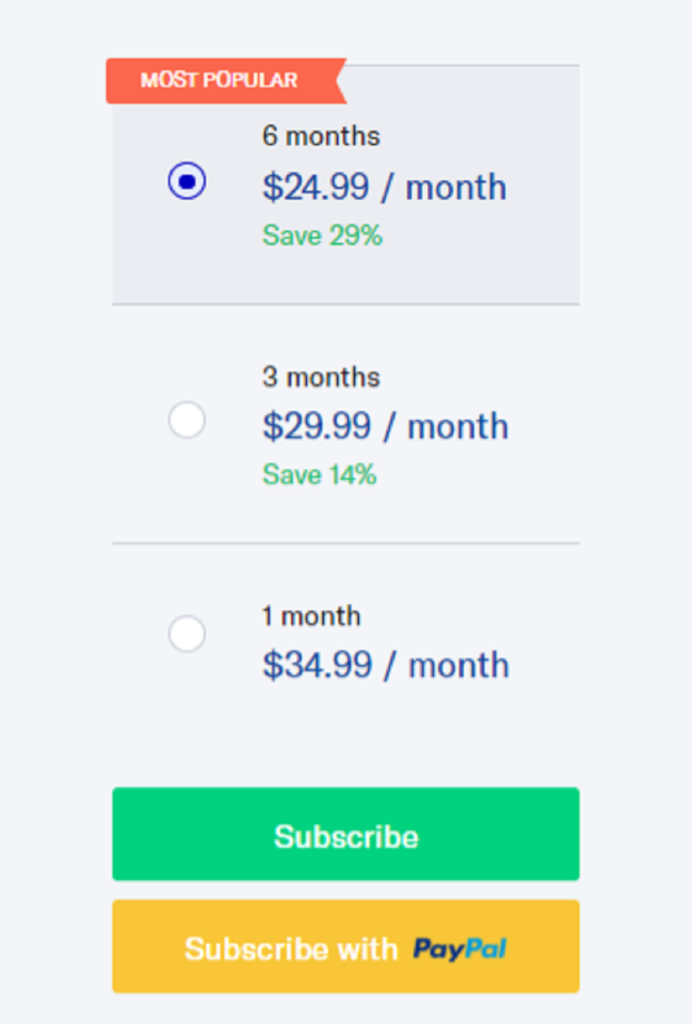 Boost
The lightning bolt icon represents this feature. When you click it, your profile will be promoted by the site during the time when most members are active. For A-List premium members, boosting your profile automatically done every day.
A boost makes you more visible to your matches. Be at the top of the list and level up your chances of meeting someone.
OkCupid App
OKCupid is arguably one of the leading dating sites and it remains popular across all ages. It started off with a desktop version and introduced a mobile app at the height of the smartphones and fast Internet connectivity.
Although both gadgets offer the same features, the majority of the site's population prefer using the desktop version instead of the app.
But for people who are always on-the-go and wouldn't want to miss out on any notifications, the app is convenient and very easy to use.
OkCupid is available for both iOS and Android devices. Download it for free in the Apple Store or Google Play Store.
The app has a chic design, which gives its users some cool vibes. Data says that it is very appealing, especially to members between 25-34 years old.
More special is that it has a swipe feature or the "Double-Take." Instead of clicking on the choices, you can just swipe left and right to pass or like respectively.
If you don't want to install the app but want to access OkCupid on your phone, there is an optimized version for mobile devices that you can use. The interface is almost the same, and the features are the same as they are in the app.
Experience Reports
I tried OkCupid just for fun. Well, I sure did have fun meeting my matches. I think their matching feature is accurate if you truthfully answer the questions during registration. -Maya, 25
OkCupid showed me all kinds of people. But after months of paying for membership, I finally found the one who really matches my personality. I really hope this one will stay for good. -Harry, 32
Not really looking for something serious. Since it's free to use, so far, so good. I exchanged messages with some members, but never met anyone of them yet. Maybe soon. -Jhalyn, 22
Conclusion
OkCupid belongs to one of the most popular groups of dating sites today. With its fairly priced membership packages, you can already enjoy the features that it has to offer.
However, as much as you want to communicate with other members and build a rapport, you are limited to sending an intro message instead. Better think before you click send because you might not have a second chance of meeting that specific member anymore.
Nonetheless, there's no harm in trying signing up for OkCupid. Just don't close the doors in trying other sites when you experience that it doesn't really fit you.
Frequently Asked Questions
Facts
What is OkCupid?
A casual dating site for all genders and kinds of relationships.
Who owns OkCupid?
OkCupid is owned and operated by Match Group, the same company behind the popular dating sites Tinder and PlentyOfFish (POF).
What is "Double Take" in OkCupid?
Double Take is a feature where members like or pass the profile that is being shown on the screen. Once you and the other member liked each other's profile, you will be notified of a match.
Does OkCupid have an App?
Yes, OkCupid is available in the Apple Store and Google Play Store.
What is "Boost" in OkCupid?
Boost is when your profile is being highlighted so that you will have higher chances of getting a match. You can pay for it manually or buy a premium membership to start using the feature.
OkCupid Membership and Payments
Is OkCupid free?
Registration is free. But if you would like to use all the features, you may want to purchase either the A-List Basic or A-List Premium membership packages.
How can I pay for OkCupid Membership?
You can pay using your credit card, or PayPal account to pay for membership.
How do A-List Basic and A-List Premium memberships differ?
The A-List premium has all the features offered by A-List Basic, but with additional features such as automatic boost, and viewing of other members' answers about themselves.
Is the OkCupid membership set to auto-renew?
Yes, the membership is set to auto-renew by defaults, which can be edited on the Account Settings Page.
Does OkCupid offer refunds?
Unfortunately, the terms and conditions of OkCupid state that refunds are not allowed. However, you can enjoy using the features of the site/app before the next billing cycle starts, even after you cancel your subscription.
Usability
How can I send a message to other OkCupid Members?
You can send a message to other members by liking them first and sending an intro. When that member replies, you can already exchange messages with each other.
How can I cancel my OkCupid Subscription?
Cancel your OkCupid subscription on the Account Settings page.
How can I unmatch another OkCupid member?
Unmatch a member by going to the profile page and clicking on the three dots (menu icon). Click "unmatch" and leave the page.
Can I block another OkCupid member?
Yes. On the menu icon on the profile, click "Block" to keep that member from bothering you.
Can I send photos in OkCupid?
No, you can't send photos in OkCupid as a message, but you can post some on your profile.